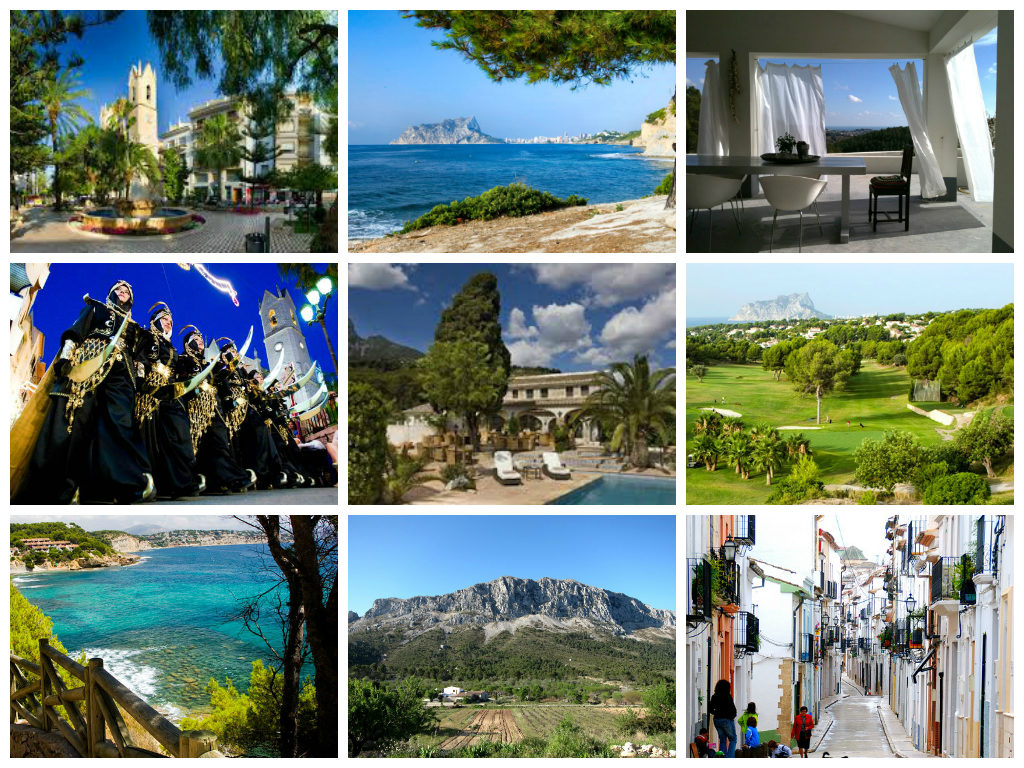 Benissa is one of the oldest villages of the Costa Blanca. The municipality has 4 kilometers of coastline and is situated between Moraira and Calpe. There are several nice little bays in Benissa. Some with sand and another with pebble beach. In summertime several "chiringuitos" (beach bars) appear with BBQ and live music in the evenings. Coastal roads meander through vineyards and campo with her fincas and casitas to the village of Benissa itself. During the ride views of the sea, cliffs and palm trees can be seen. The provincial road (N332) hides the beautiful inner center of Benissa. But if you drive towards  Benissa's church with its two towers, you can see the large square with a fountain where all village festivals take place. And there are many! Behind this the narrow whitewashed streets of Benissa can be found, clogged with its traditional Spanish houses.
Some of our favorites:
La Fustera is a lovely little bay where you can have a sheltered swim with a beautiful view. Also find along the beach and cliff walk through the "ecological path" that was built by the municipality.
At Cala l'Advocat you can enjoy a glass of wine at La Paillotte with beautiful views of the cliffs.
To explore the coast of Benissa from sea, you can rent a sailboat at Les Bassetes.
Xirinbala Cala Baladrar has its BBQ ready for fresh grilled sardines in summer.
On the campo of Benissa you can have lunch and dinner in a beautiful setting at Casa del Maco.
In the old centre of Benissa the beautiful boutique hotel No. 4 can be found.
The municipality of Benissa also has a very active Tourist Information with interesting postings on internet and Facebook (in Spanish and English).
Would you like to buy a property in Benissa:
This map of Benissa shows all beaches and names of the Partidas (neighborhoods). Indispensable in your house hunting!
Through our searching filter, you will find many properties for sale in Benissa and surroundings.
Is the property you are looking for not listed on our website? Please send us your requirements and we will get started with your Free Property Search!