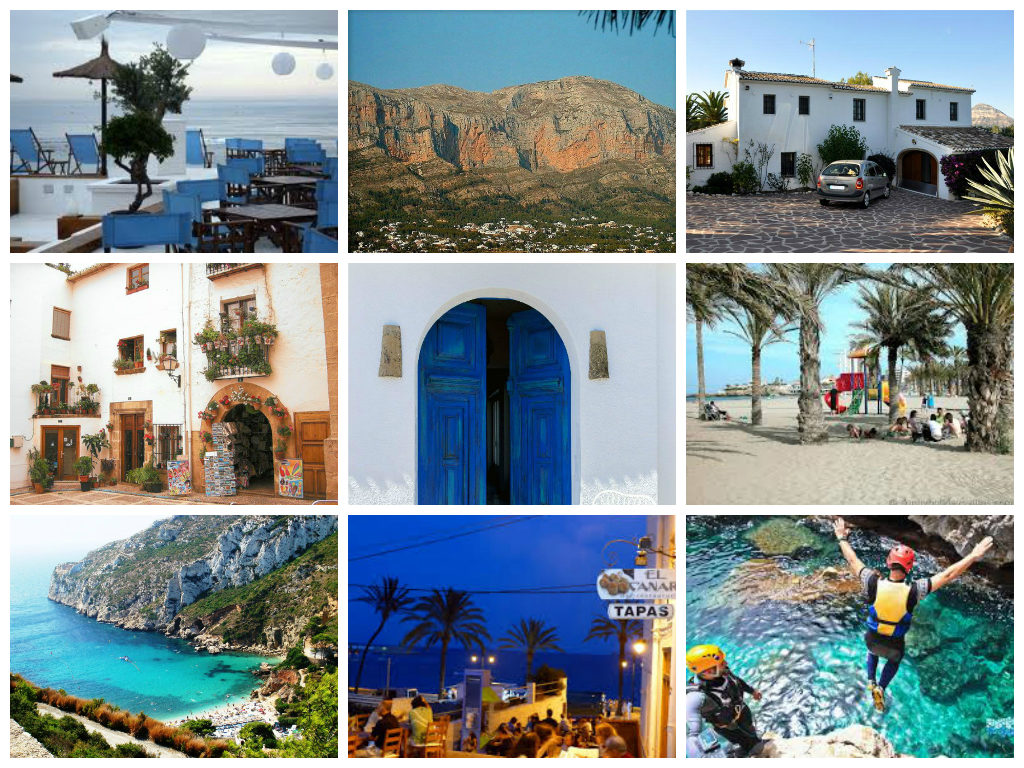 Javea is located in the most south-eastern tip of the Mediteranean coast of Spain. On clear days you can even see Ibiza. This coastal town is surrounded by flat, fertile land full of citrus and olive trees. In the backland are the Montgo mountains with peaks over 750m. Javea has 4 hijack:. Cabo de San Antonio, Cabo de la Nao (the largest), Cap Negre and Cap Martí.
The centre of Javea town has a historical core. A walk is definitely worth it. The centre includes monuments from the 15th century. The whitewashed mansions with wrought iron fences, San Bartolemé church and the covered market hall Mercat Municipal give a glimpse of the history of this old Spanish town.
Javea Port is approximately 2 kilometers from the centre. Small fishing boats come in daily. Every week there is a large outdoor market. Javea has a coastline of over 20 km! In total there are nine beaches. South from the harbor is found the beautiful beach Arenal with its attractive seafront and lots of bars, restaurants and shops.
Some of our favorites:
Lounging at La Siesta or any of the other trendy beach bars of Javea.
Lie on the beach of Playa del Arenal or any of the other beautiful beaches of Javea.
Cocktails drink at the Champagne Bar.
Walking through the Montgo mountain.
Imagine yourself in the prairies of America and go eat at Vall de Cavall.
Diving, snorkeling and fishing at the pebble beach of Playa del Granadella.
Are you looking for a property in Javea:
This map of

Javea

 shows all beaches and names of the Partidas (neighborhoods). Indispensable in your house hunting!
Through our searching criteria, you will find plenty properties for sale in Javea.
Is the property you are looking for not listed on our website? Please send us your requirements and we will get started with your Free Property Enquiry!