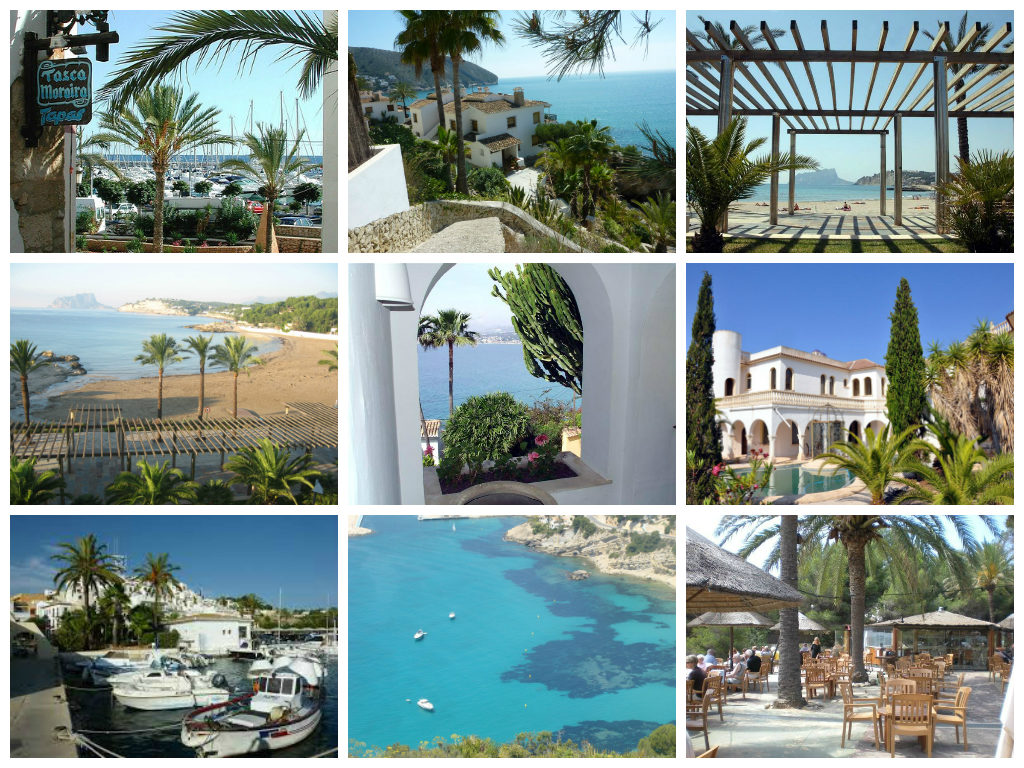 Moraira is a small up-market village on the Costa Blanca. Here you will not find any theme parks or huge hotels. Originally Moraira is a small fishing village. Although tourism has also found Moraira, the town has strict building regulations. This is why Moraira remained (almost) entirely low-rise. The atmosphere in the village is cozy and friendly. The atmospheric terraces are well occupied. And the shops are well attended. Moraira is located 80 km north of Alicante and 100 km south of Valencia. It has 8 kilometers of coastline. The hinterland consists of mountains, almond and orange fields and vineyards. About 10,000 people live permanently in Moraira. In summer this amount increases to 36,000. There are three sandy beaches and several bays and coves for snorkeling and scuba diving. L'Ampolla is the ultimate family beach! It is near the center and the castle of Moraira. There is a rescue, a playground, a little stream and a terrace. Also you can park your car nearby. El Portet is one of the most beautiful beaches in the area. Situated between two headlands you can find this lovely sheltered beach. There are plenty of opportunities to get some tapas and a glass of wine here.
Some of our favorites:
Enjoy a glass of wine at Las Algas.
With kids enjoy the sandy beach of L'Ampolla.
Evening lounging at the Upper Club.
Take a boat trip from El Portet.
Would you like to buy a property in Moraira:
This map of Moraira shows all beaches and names of the Partidas (neighborhoods). Indispensable in your house hunting!
Through our searching criteria, you will find plenty properties for sale in Moraira.
Is the property you're looking for not listed on our website? Please send us your requirements and we will get started with your Free Property Finder!