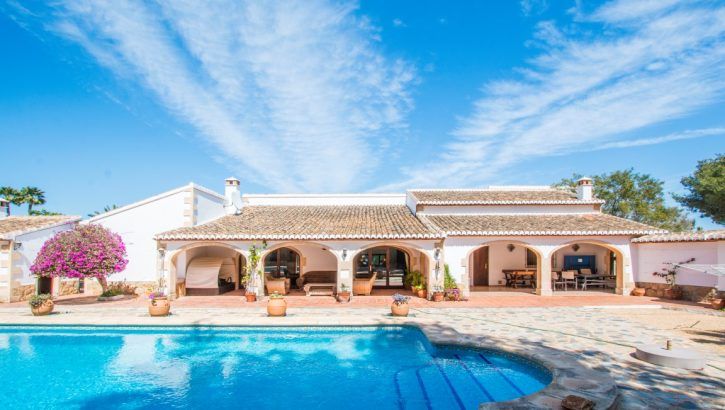 Samen met u zoeken wij uw ideale woning. Ook begeleiden wij u met alles wat daarbij komt kijken. Casas Costa Blanca is gespecialiseerd in zoekopdrachten op maat. Wij richten ons vooral op de omgeving Moraira, Benissa en Javea, in het gebied tussen Denia en Altea. Natuurlijk kunnen wij ook samen met u breder kijken.
Wat houdt een zoekopdracht in?
Wij begeleiden u exclusief in het vinden van uw droomwoning. Vooraf gaan wij met elkaar in gesprek – aan tafel of via internet of telefoon – om samen met u te bepalen waar u naar op zoek bent. Op basis daarvan stellen wij een eerste aanbod samen. Dit lopen wij met u door om zodoende een beter gevoel te krijgen waar u naar op zoek bent.
Vervolgens maken wij een overzicht van te bezoeken huizen. Samen bezichtigen we deze shortlist. Wij luisteren dan goed naar u zodat we nog beter weten welke huizen wel en niet bij u passen. Zo kunnen we direct nieuwe voorstellen doen voor beschikbare huizen.
Als u uw droomhuis heeft gevonden, begeleiden wij u in het onderhandelingstraject en het navolgende traject (Lees hier meer over het kopen van een huis in Spanje). Voor juridische bijstand bij de contractvorming raden wij altijd aan een advocaat of gestor in de arm te nemen.
Deze service is voor u kostenloos omdat de courtage in Spanje altijd door de verkopende partij wordt betaald. Voorafgaand aan de in verkoopname wordt de courtage met de verkoper vastgesteld. Als er naast de verkopende makelaar een aankopende makelaar is betrokken, dan delen beide makelaars deze courtage.