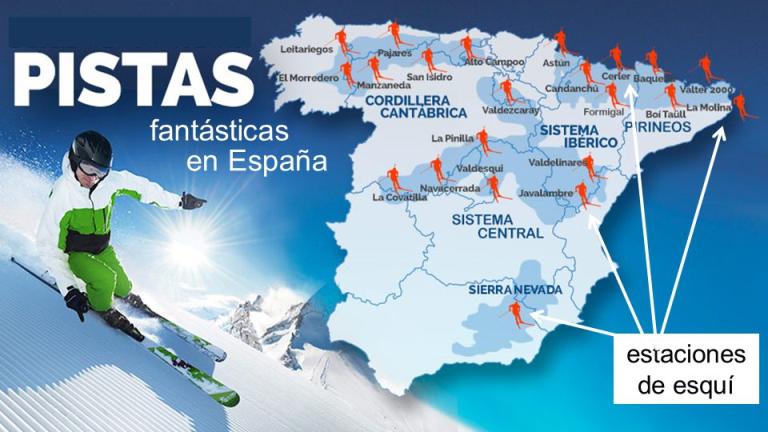 In Spanje zijn er diverse wintersport gebieden. Vanuit de Costa Blanca is het skigebied bij Tereul het meest dichtbij gelegen. Dit gebied wordt in het weekend veel bezocht door de Valencianen die een dagje op en neer gaan om te skiën of snowboarden. Vanuit Benissa, Moraira en Javea sta je al in 2,5 uur op de pistes van Valdelinares of Javalambre. Het is geen groot skigebied maar wel erg leuk voor beginners of met kleine kinderen.
Het gebied is sneeuwzeker doordat er voldoende hoogte is en er sneeuwkanonnen staan. Gelukkig schijnt ook hier veel de zon zodat je vaak een heerlijke combinatie van zon en sneeuw hebt.
Met een paar uur extra ben je in een stuk groter skigebied de Sierra Nevada (ongeveer 4,5 uur rijden), de Spaanse Pyreneën of Andorra (ongeveer 6-7 uur rijden). Allemaal op prima rijafstand van de Costa Blanca Noord voor een lang weekend of een weekje sneeuw. In de Pyreneën is het skigebied Baqueira het meest populair bij de Spanjaarden. Zelfs de koninklijke familie komt hier skiën.