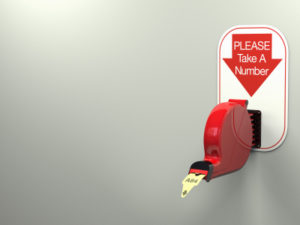 Een NIE-nummer aanvragen is noodzakelijk als je financiële belangen in Spanje hebt. Een NIE (Numero de Identificacion de Extranjeros) kan vergeleken worden met het burgerservicenummer zoals we dat in Nederland hebben (voorheen sofi-nummer). Zowel residenten als niet-residenten moeten een NIE nummer hebben. Deze kun je op verschillende manieren aanvragen.
NIE – Zelf aanvragen
Het zelf aanvragen van een NIE nummer is mogelijk. Dit kan bij een politiebureau met een afdeling voor buitenlanders. In de Provincie Alicante kan dit bijvoorbeeld bij de Policia Nacional in Benidorm, ook het gemeentehuis in Teulada (de gemeente waar Moraira onder valt) heeft een service voor het aanvragen van een NIE-nummer. U dient de volgende documenten mee te nemen (per aanvrager):
Paspoort
2 pasfoto's
Ingevuld aanvraagformulier NIE
Kopieën van paspoort en het aanvraagformulier
Bij uw eerste bezoek krijgt u een formulier waarmee u bij de dichtsbijzijnde bankvestiging de betaling voor de administratieve handeling kunt doen (€15,60 in 2014). Met het afgestempelde formulier komt u na betaling weer terug naar het politiebureau waarna de aanvraag in behandeling genomen zal worden.
Het hele traject kan nogal lang duren. Aanbevolen wordt om vroeg te komen en een flinke dosis geduld mee te nemen. Na een week (maar de termijn verschilt per plaats) kunt u uw officiële NIE documenten persoonlijk weer ophalen bij het politiebureau.
NIE – Door een advocaat/gestor/gemachtigde
Er zijn verschillende partijen die een NIE nummer voor u kunnen aanvragen. Wanneer u een huis koopt in Spanje, is het gemakkelijk om dit door uw advocaat of gestor te laten doen. Vaak zit dit ook al in het honorarium van de advocaat of gestor voor het begeleiden van de aankoop inbegrepen.
NIE – In Nederland of België
Het is ook mogelijk om een NIE nummer vanuit Nederland of België aan te vragen. Dit verloopt via het Consulaat. Dit duurt ongeveer 2 a 3 weken (soms ook sneller).
Interessante links
Meer lezen over het koopproces in Spanje? Lees ons artikel "Een Huis Kopen In Spanje"